EDITOR'S NOTE
AL Direct is off next week. Please look for American Libraries' Daily Scoop e-newsletters, featuring conference coverage of LibLearnX (January 21–24).


Chase Ollis writes: "On January 10 the American Library Association (ALA) announced the 10 winners of this year's I Love My Librarian Award, nominated by patrons for their expertise, dedication, and profound impact in their communities. Three academic librarians, three public librarians, three school librarians, and one prison librarian are receiving the award this year. 'Even in these unprecedented times, our nation's librarians continue to empower their patrons, promote inclusion in their spaces and collections, and provide essential services for their communities,' said ALA President Patricia 'Patty' M. Wong in a statement. Each honoree will receive a $5,000 cash prize, a $750 donation to their library, and complimentary registration to LibLearnX. The virtual award ceremony will take place during the conference at 3:30 p.m. Central on Saturday, January 22, and will stream live on YouTube."...
AL: The Scoop, Jan. 10; American Library Association YouTube


Taylor Hartz writes: "Last year, when kids were stuck at home during the early stages of the COVID-19 pandemic, staffers at Prince George's County (Md.) Memorial Library System (PGCMLS) got the idea to bring fitness classes into their young patrons' living rooms and backyards. To do so, they called on an unlikely ally: Talon the Bald Eagle, the mascot of pro soccer team D.C. United. What resulted was Talon's Workout Tapes, a series of free exercise videos in English and Spanish that debuted in April 2020. PGCMLS is part of a growing movement of public libraries partnering with professional and college sports teams in their communities as a way to encourage physical fitness, mental wellness, and personal safety among kids while attracting new patrons and expanding outreach efforts."...
American Libraries Trend, Jan./Feb.


Sallyann Price writes: "When the coronavirus first arrived in New York City in early 2020 and theaters went dark, actor and playwright Harvey Fierstein—a self-described hermit, though some would say he's synonymous with Manhattan's Midtown theater district—retreated to his home in Connecticut and started work on a memoir. I Was Better Last Night (Knopf, March 1) traces his legendary Broadway career as well as his LGBTQ+ activism and some of the key relationships in what he calls his 'small circle of a thousand friends.' He spoke with American Libraries about his librarian mother, what he's learned from playwriting, and his recent $2.5 million gift to the New York Public Library for the Performing Arts campus at Lincoln Center, which will fund a new laboratory space."...
American Libraries feature, Jan./Feb.





When the Taliban breached the presidential palace in Kabul, Afghanistan, on August 15, Liladhar R. Pendse knew he had to do something. Pendse, librarian for the East European and Central Asian collection at University of California, Berkeley Library, initiated a project that same day to archive web content at risk of being taken down under Taliban rule. This included websites, social media posts, and news clips by and about artists, journalists, social activists, and others based in the country. With the help of campus colleagues, Pendse created the At-Risk Afghanistan Website Archiving Project (ARAWA), a seven-week-long project with the goal of preserving and archiving digital cultural content that could be permanently lost....
American Libraries trend, Jan./Feb.


Rachel Ivy Clarke writes: "A popular method for quantifying a library's value is to tally the money a patron saves by borrowing rather than purchasing materials, sometimes even printing a dollar amount on a receipt or offering an online calculator. The problem with these metrics is that they almost always focus on items rather than the intangible services that library workers provide. If we focus exclusively on the retail value of materials, we render the labor that goes into providing services invisible. When a job is done well—a program goes off without a hitch, for instance, or workers successfully introduce a new service like curbside pickup—the labor it took to accomplish it becomes less visible to those who benefit, and thus harder to articulate to the administrators and legislators who allocate resources."...
American Libraries column, Jan./Feb.


Farah Javed and Reuven Blau write: "The book was closed at 25 libraries throughout the city on January 10 due to staffing shortages, forcing some New Yorkers to stand outside in the cold for Wi-Fi. The city's three public library systems—New York, Brooklyn, and Queens— have scrambled the past two weeks to keep open their 207 branches across the five boroughs as scores of librarians and other support staffers called out sick with COVID-19 or related quarantines." A renewed wave of pandemic closures and limited operations is happening across the US and Canada, from York County (Pa.) Libraries to Fairfax County (Va.) Public Library to Toronto Public Library....
The City, Jan. 10; York Dispatch, Jan. 7; WTOP-FM (Washington, D.C.), Jan. 10; Globalnews.ca, Jan. 4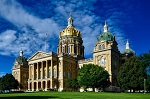 Anthony Watt writes: "An Iowa Senate proposal to bring criminal charges against school librarians and teachers who disseminate books the bill's authors consider to be obscene is among the social issues in schools that legislators are expected to address this session. Iowa Senate President Jake Chapman, a Republican from Adel, and Sen. Brad Zaun, a Republican from Urbandale who leads the Senate Judiciary Committee, have said they support bringing charges where they feel a violation has occurred. Senate Majority Leader Jack Whitver, a Republican from Ankeny, says parents have raised issues about five books that have been topics of debate in districts nationwide, the Des Moines Register reported: All Boys Aren't Blue by George M. Johnson, Gender Queer by Maia Kobabe, Lawn Boy by Jonathan Evison, The Absolutely True Diary of a Part-Time Indian by Sherman Alexie, and Hey, Kiddo by Jarrett J. Krosoczka. Democratic leaders in both chambers were critical of lawmakers taking a hand in the issue and argued there is a process in place to address concerns about books or other materials."...
Quad-City Times (Davenport, Iowa), Jan. 10; Des Moines (Iowa) Register, Dec. 14


Rania Aniftos writes: "January 6 marked the one-year anniversary of the deadly 2021 attack on the US Capitol, when supporters of then–President Donald Trump disrupted the electoral vote certification by violently clashing with law enforcement and sending the Capitol into lockdown. On the anniversary of the historic event, Librarian of Congress Carla Hayden moderated a conversation between historians Doris Kearns Goodwin and Jon Meacham, to discuss pivotal periods in American history. To kick off the insightful conversation, Speaker of the House Nancy Pelosi (D-Calif.) introduced Hamilton writer Lin-Manuel Miranda."...
Billboard, Jan. 6; C-SPAN, Jan. 6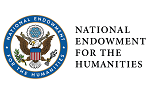 The National Endowment for the Humanities has announced $24.7 million in new grants to support 208 scholarly projects and exhibitions at cultural institutions, museums, libraries, and archives. Awards include nearly $45,000 to University of Virginia, toward the creation of a database of 18th- and 19th-century North American weather records; a $100,000 grant to Northeastern University in Boston, to support its Digital Archive of American Indian Languages Preservation and Perseverance, which gathers handwritten materials in the Cherokee syllabary; and $30,000 to the Louis Armstrong House Museum in Queens, New York, which will support a digital mapping project exploring the history of jazz and hip-hop in the borough. The awards are part of the agency's regular cycle of grants; last year, the agency also distributed more than $140 million in additional grants supported by the American Rescue Plan Act....
The New York Times, Jan. 11, Nov. 16, 2018; National Endowment for the Humanities, Jan. 11





Nia Thimakis writes: "The last year has seen a dramatic increase in book challenges nationwide. The timing of such an organized push repeats the censorship wave of 1981. The 1970s saw schools become more secular, the women's liberation movement, the gay rights movement, the continued civil rights movement, the landmark decision of Roe v. Wade in 1973, and fear of the loss of the traditional family unit. With these supposed attacks on the morals of the country, the Moral Majority was formed in 1979. Groups based in Texas, Utah, Minnesota, and Pennsylvania threw their hat into the fight to 'curate' what children have access to in public spaces. More often than not, the parents objecting had not read the materials they were protesting or cherry-picked parts taken out of context to prove their point. If this sounds familiar, it should."...
Intellectual Freedom Blog, Jan. 10


John Farrier writes: "Librarian Jeanette Sewell offers her patrons—and us—a LibGuide on The Golden Girls. This is timely, given the recent departure of Betty White. I'm especially impressed with Sewell's scholarly bibliography on The Golden Girls, which is helpful for both pop culture researchers and casual fans." White, who played Rose Nylund in the sitcom, died December 31 at age 99....
Neatorama, Jan. 7; Rice University Fondren Library website; CNN, Dec. 31


Angela María Spring writes: "Poetry has always existed as humanity's port in the storm and the keeper of our histories. As the past two years have dumped an endless deluge of fear, sickness, anxiety, and grief upon the world, the poets march steadily forward. Even among a time when so many have had to temper their joy at their first books arriving in the world, we kept writing, publishing, adapting to virtual events. The small presses are often those who make the most daring decisions and publish the most diverse array of poetic voices but whose reach is much narrower. So let us celebrate this—very small—sampling of brilliant collections you may have missed in 2021."...
Electric Lit, Jan. 5

American Libraries Direct is a free electronic newsletter emailed every Wednesday to personal members of the American Library Association.
Editor, AL Direct: Amy Carlton
Direct ad inquiries to: Michael Stack
Send news and feedback: AL Direct
All links outside the ALA website are provided for informational purposes only. Questions about the content of any external site should be addressed to the administrator of that site. AL Direct FAQ.
American Libraries will not sell your email to outside parties, but your email may be shared with advertisers in this newsletter should you express interest in their products by clicking on their ads or content. If advertisers choose to communicate with you by email, they are obligated to provide you with an opportunity to opt-out from future emails in compliance with the CAN-SPAM act of 2003 and the European Union's General Data Protection Regulation of 2018. Read the ALA privacy policy.
To manage your American Libraries email preferences, please click here.
To unsubscribe from all American Library Association communications, click here.
American Library Association, 225 N. Michigan Avenue, Suite 1300, Chicago, IL 60601